video productions
We are perfectly aware about the power of audio visual media. That is the reason why we offer our competences in this sector to help our customers creating different products: Feature films, short film, tv series, tv productions, television advertisement, corporate promos and videos, concert filming, theatre performances, fashion shows and backstage videos.
Our video department offers a comprehensive service, ensuring all project steps are managed with care and professionality, thus helping to create a final product of outstanding quality. Our service is complete thanks to our technical equipment and our experience. First the Design step, a key factor at the bottom of a structured job, it is expressed by the direction through storyboards and it is translated into a careful choice of locations and characters through castings and organization.
The Execute step is supported by our ability to execute sustained by a state-of-the-art technical crew and equipment. Mediamaking supplies the latest fixtures to shooting videos.
At the end the Post-production step is performed by experienced editors whose play a significant role by developing the final project in our editing studio, managing the compositing, graphics and sound effect.
Just the best we have for our customers! Always!
Video format
• Institutional and corporate videos
• Musical video clips
• TV Spot
• Video courses and lessons
• Fiction
• Documentaries
• Video casting
• Teaser
• Storytelling
• Demo
• Training
• Testimonials
• Leadership
Services 
• Video streaming events
• Video streaming and Web TV
• Aerial shots and diving
• Format Full HD
• Format UHD 4K
• Video 3D graphics
• 3D Mapping
• After Effects and Motion Graphics
Catwalk video productions
Fashion shows are very complex events that require preparation, skills and experience, both in the organizational and in the executive phase with an important attention to detail.
MediaMaking, which specializes in shooting and post-production of fashion shows, is able to support the customer throughout the event, providing for the programmed choice of different types of video equipment and post-production service.
This allows us to guarantee a final product of the highest quality always in accordance with the needs expressed by the customer.
CLICK TO UNMUTE
PRIVATE CONTENT
Enter password to view
Please enter valid password!
main services
• FullHD multicam live direction,
Utra HD 4K
• Live assembly and delivery
PGM to the end
on optical media,
SSD, HDD (also betacam)
• Live streaming
• Post production
• Backstage
• Photo and video reportage
equipment & staff
• HD and 4k broadcast cameras
• Arm (crane) with remote head
• Video broadcast direction
• Video operator
• Sound engineer
• Machinist
• DoP
• Live broadcast video director
medical video productions
MediaMaking offers the service of medical filming and surgery in the operating room. Filming is done by our qualified staff. Subsequently it is possible to request the editing of the video and the possible insertion of commentary items and music.
Filming takes place in compliance with hospital regulations, doctors and patients, using the best technology available.
musical video productions
Whatever your sound, Mediamaking focuses on it, creating visual suggestions that speak about you, that amplify your musical message, that help your live activity and the diffusion of your music, that leave a trace in the hearts of your fans.
MediaMaking is at your disposal with all its creativity, professionalism and cutting-edge technical equipment to help you create a unique and engaging video clip, a sound story to be shared globally.
Let your music inspire us, we will help you stage it.
CLICK TO UNMUTE
PRIVATE CONTENT
Enter password to view
Please enter valid password!
Post-productions – Editing Rooms
Finalizing projects through video editing is a critical step when it's time to give a form to complex and articulated audio-visual communication products. The best scenes and shots selection, the accurate video editing and a personalized study of graphics are all focal points that allow our company to deliver to the customer a high quality product.
Our structure is made by a creative team of experts in assembling and modify workstations fully equipped to create video productions following the standards demanded by the market.
MediaMaking is specialized in post production of various types of video: editing backstage, music videos, fiction, short films, documentaries, TV formats, live shows with a real post multicamera production, compositing. The whole post production is carried out by experienced editors and thanks to their creativity supported by high capabilities they are able to interface with customers, with directors, with heads of the shooting operators, speakers, text editors and copywriters. They are professionals making part of an advanced creativity team that makes the difference.
Thanks to our innovative portable workstations we also offer the possibility of making video editing directly on set.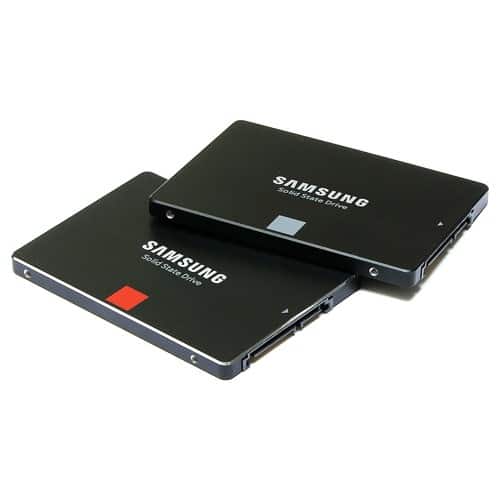 Video Crew
The video crew of MediaMaking are able to satisfy any video production.
We have developed the ability to shoot indoors and outdoors by acquiring on site digital audio to gain videos for events, news, interviews, short films, music videos, documentaries, drama, TV commercial, news, corporate videos, industrial videos and for each other types of audio and video production.
We provide skilled and reliable crew with a focus on our client's specifications and requirements. For further information, to better know which are our crew members, do not hesitate to contact us.
Our technical staff is made up of different specialized professionals involved in the video production industry to meet every need of our customers making their job easier, straightforward and absolutely perfect.
Technical Staff
•

Lighting technician and Electrician
• Make-up artists and Hair stylists